The BMI Siplast elastomeric bitumen membranes combine the advantages of traditional materials like bituminous binders with the advantages of modern materials, in particular polymers and geotextiles.
Decorative ponds, natural swim ponds, water features, tanks
Flexibility ideal for decorative water features as they can easily be shaped to the needs of the design.
Resistant to cracking and have a high level of durability to UV-exposure.  
Mining applications, tailing containment, heaped leach pads, water management
Ease of installation - even under harsh conditions makes them a suitable choice.
Canal lining, channel lining, swale drains, ditch lining, water conveyance, aqueducts
Reliable canal liner for exposed applications
The only geomembranes for which there is a specific standard written for their use as exposed canal liners (see ASTM D 2643).
Image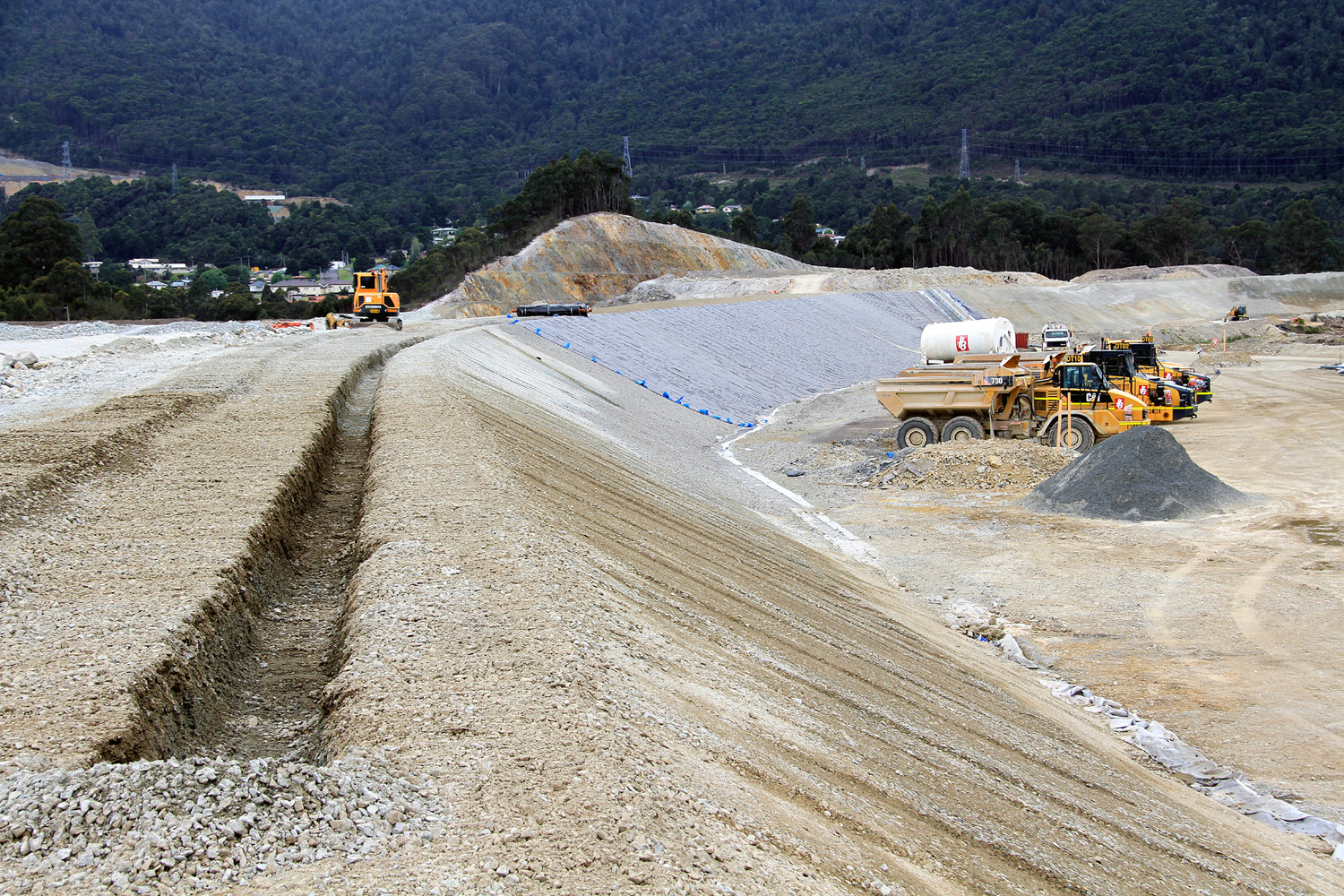 Farm dams, water storage dams, effluent ponds, liquid containment ponds, aquaculture
Superior performance in exposed applications and its resistance to stress cracking give designers the confidence they need when specifying a lining solution for a critical project.
Detailing and maintenance
Excellent adhesion to its support creates a reliable and durable waterproofing connection.
Installation of Teranap
Easy to install and do not require any specialised thermal welding device or equipment. With training, it is easy for any semi-skilled labourer to correctly install the product.
The high angle of friction allows for safe and easy movement by the installers both up and down the slopes being lined with the Teranap BGM. 
List of relevant standards
ASTM D 2643 - 08  Standard Specification for Prefabricated Bituminous Geomembrane Used as Canal and Ditch Liner (Exposed Type)
ASTM D 6455 -11  Standard Guide for the Selection of Test Methods for Prefabricated Bituminous Geomembranes (PBGM)
ASTM D 7274 - 06a  Standard Test Method for Mineral Stabilizer Content of Prefabricated Bituminous Geomembranes (BGM)
ASTM D 7700 – 12  Standard Guide for Selecting Test Methods for Geomembrane Seams
ASTM D 4437- 08  Standard Practice for Non-destructive Testing (NDT) for Determining the Integrity of Seams Used in Joining Flexible Polymeric Sheet Geomembranes