BMI Group's synthetic roofing membranes and accessories deliver efficient, lightweight roofing systems that are quick, easy, and safe to install on new build and renovation projects in sectors like logistic, industrial, commercial, and sports halls.
Single-ply roofing is flexible membranes that meet challenging design briefs of flat or curved-roof projects while delivering excellent thermal insulation and airtightness, reducing a building's carbon footprint, and providing long-lasting protection.
Our synthetic solutions are available with or without a fleece backing to provide scope for all methods of application, such as mechanically fastened, adhered, or loose laid and ballasted. All seams are heat welded to form a complete and durable roofing membrane system, giving superior protection against leaks.
Image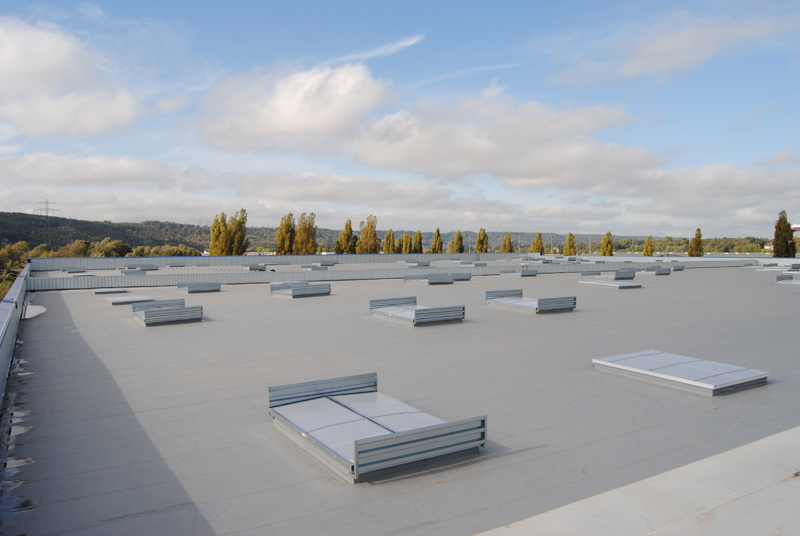 Benefits:
High performance with a proven track record
Meets design challenges: suitable for all substrates and shapes
Full comprehensive systems including all components
Single-ply solutions: easy, quick, and safe applications without flame
High UV resistance and wind-up lift values
Excellent sustainable credentials
Discover our most comprehensive synthetic range: